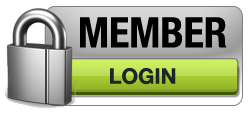 Welcome:
Are you about to sit your ACS assessments?
Training to become a Plumber or Gas engineer?
Then your in the right place....



This is the UKs first "on-line gas training site," This web site and the information for members will assist you in passing your domestic ACS Gas Courses.

Experienced engineers why spend £300 or more on gas training and lose income due to time lost at the training centre....to find out what you mostly already know, top up your knowledge find out the changes and recap on the essentials in this site and in your own time. Recommended training shedule for experienced engineers Study for a month before your due for assessment using the website for 1hr or 1 video a night, followed by the quiz for each section will prepare you for your ACS assessment. Sign up now for a free trail.
Not experienced then dont worry , you will need to complete a Managed Learning Program or Gas Foundation Course before you complete your ACS assessments. This website is still the right place to be sign up for a three monthly subscription membership and get through your MLP Training and your ACS Assessment.

Content of this site:
Try our, 1 day free trial or sign up to train in your own time price £24.99 per month this can be cancelled at any time.

This site contains lots of new information and a new virtual training area:
Video Training Room
containing videos on all of the Domestic Natural Gas Topics, looking at how the regulations and guidance documents have changed over the last few years and keeping you up to date with all the currect standards and practical methods and more.
Quiz Theory Rooms containing multi choice questions on all of the Domestic Natural Gas Topics. With large mock assessments getting you ready for your MLP / ACS gas assessments.
Virtual Training Rooms that allow many practical tests to be simulated and test your skills.
There are also
FREE
study guides to
download and print or purchase.
latest update 2022 Onsite Guide includes the new purge procedure as per IGE/UP1B edition3 and pipe sizing to the new 2015 method as well as guides on all other tests required for Gas Safe Registration and The Gas Safety Installation and use Regulations Compliance.
CPA 1 Training, (Combustion Performance Analysis) is now included in the CCN1 core domestic safety course.
Sign up now for training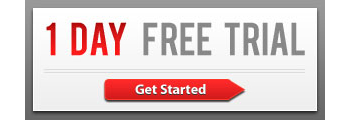 What other people think:
Hi, i have now passed my CCN1 and ACS I found your site very useful and interesting this was the first time i have taken these exams and would like to thank you for putting this site together as with the other training i have had it has made this course a lot easier to get through i especially found the flue flow and spillage and videos of all safety components easier to understand i will be keeping an eye on your site to see if you bring anything else in
Many Thanks for your wonderful site John R Hall
...
Hi, I have just paid to become a member and am very impressed with what I have seen.The videos are so much easier to digest than reading page after page of boring text. My only regret is that I didn't join earlier.
Thanks, JOHN.
...
Hi George just letting you know I have passed my CNN1 with a lot of help from your website, I found it very informative and good fun with the practical tests. I have been recommending your course to anyone that are due to sit any gas courses, it's definitely a must have. Really appreciate your help.
Cheers David

New GB Gas Onsite Guide is now available as a Free Mobile App, search your app store for GB Gas Onsite Guide
Apple Store
Android Store
Purchased as a A5 size book